Unrivalled expertise in fall protection solutions for the energy industry, from high voltage overhead line towers to wind turbines.
Engineered System Solutions for Utilities & Telecom
TowerLatch & LadderLatch
MSA's Latchways unique starwheel component provides hands-free personal safety for individuals working on power transmission towers and fixed tower ladders.
Up to 5 simultaneous users
Fix to virtually all types of structures and roofing systems, including vertical sections, and designed to follow the contours, bends, and inclines of your structure.
No need to detach and re-attach with the continuous movement capabilities of MSA's Latchways unique Transfastener
Constant Force technology or energy absorbers provide fall arrest protection
Overhead Systems
As the world leaders in fall protection—and with an overarching importance on user safety—MSA has always believed in testing not only to the standard but above and beyond it, which lead to the development of the Constant Force® technology.
Change direction with ease
Innovative Constant Force technology controls the load on the system in the event of a fall.
Reduce the number of costly 'T' bars and anchoring points with Constant Force technology's ability to span 60m
System tested to BS EN 795; certified by SATRA and conforms to BS EN 362:1992 and all applicable OSHA regulations.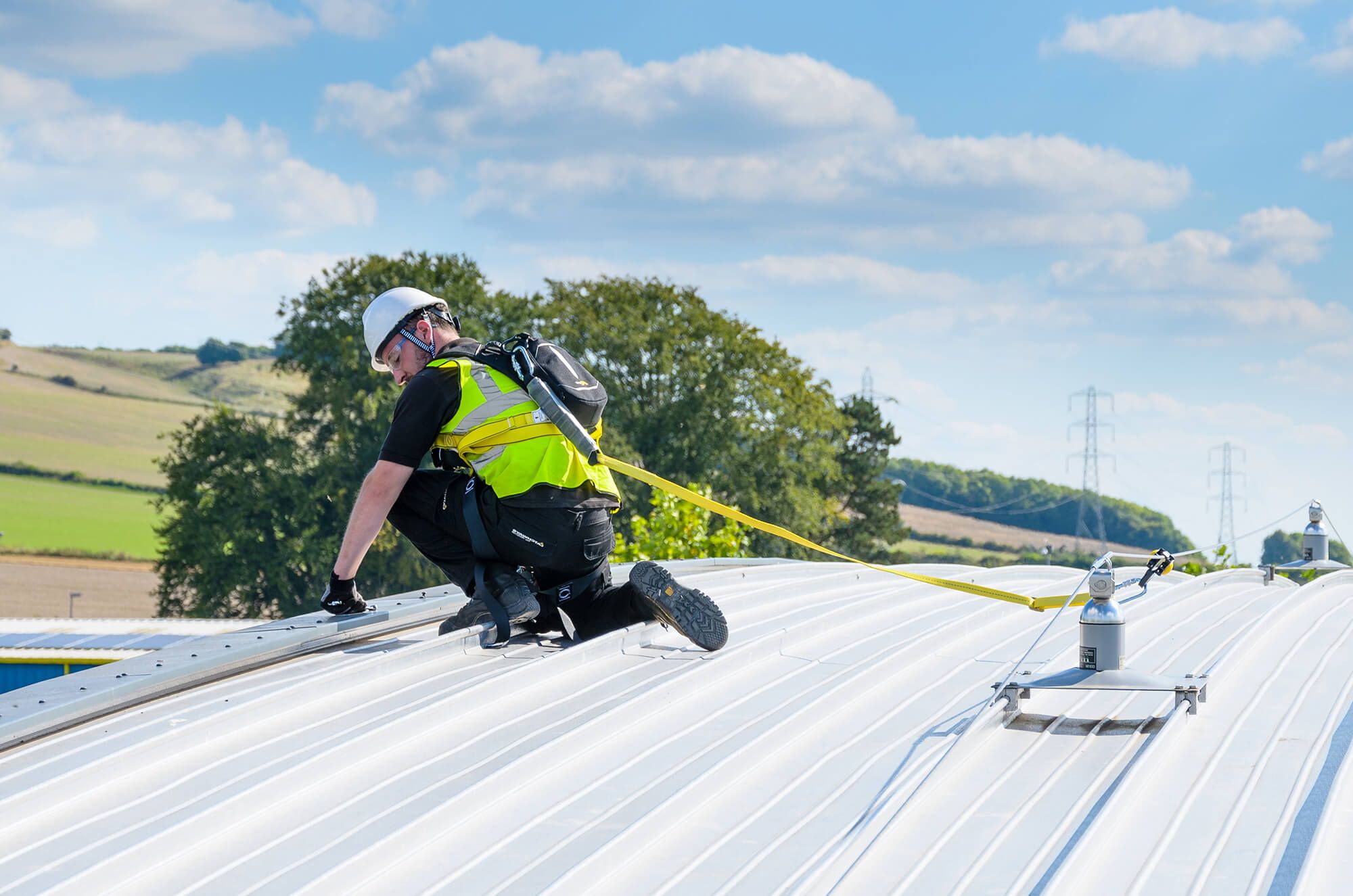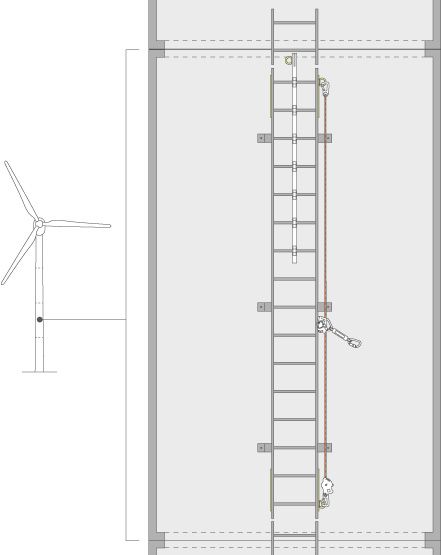 Temporary Rope System
Wind Turbine fall protection for the construction phase.
MSA's Latchways Temporary Rope Systems provide fall protection during the construction phase of an onshore wind turbine. Single Point anchors are installed onto the wind turbine ladder at the point of manufacture and provide a top and bottom anchor onto which the temporary rope system is fitted.
Reusable - As soon as a permanent system, like the MSA Latchways vertical cable system, is installed,the temporary rope system can be removed and stored in its bag for future use or further construction stages.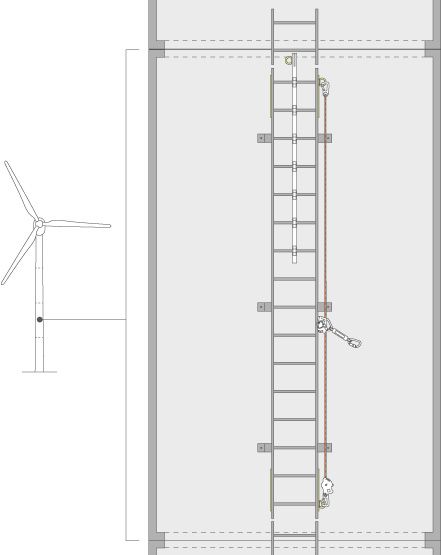 Contact MSA's Fall Protection Team
If you wish to learn more on MSA Fall Protection Equipment or to customise your Engineered Systems, do leave your contact details in the below form and our representative will get in touch with you shortly.
Thank you for your request. An MSA representative will be in touch.
Installation Note: Installation of engineered systems should only be carried out by an MSA Latchways trained and registered installer company. Contact us to find a certified installer near you.
Testing/Maintenance Note: System testing must be conducted annually by suitably qualified installers to ensure that system certification is maintained. Key system checks can include deployment of shock absorbers, swage tests, and torque checks, and others. Contact us to find a certified installer conduct system testing on your engineered system.