Freestanding Constant Force® Post
MSA's Latchways® Freestanding Constant Force post provides assured worker safety at height where there is an occasional or temporary requirement to access flat roofs or structures.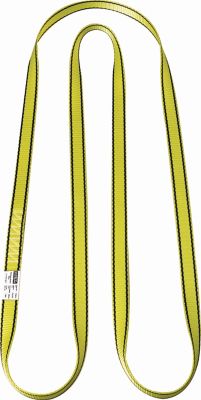 Featured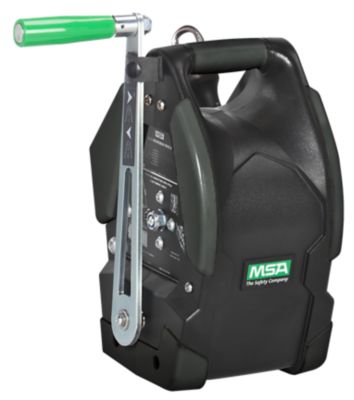 Personnel/Material Hoists
The new MSA Workman Winch is rugged, versatile and economical for lifting, lowering and positioning personnel and materials within confined space applications. Designed for maximum 400-lb (182 kg) workload for personnel and 620-lb (282 kg) for materials, the Workman Winch is built with tough thermoplastic housing to ensure high performance within the harshest environments. Winch offers integral, ergonomic carrying grip and unique, foldable handle for simple storage. Patent-pending bracket design allows for easy, rapid assembly. 
Featured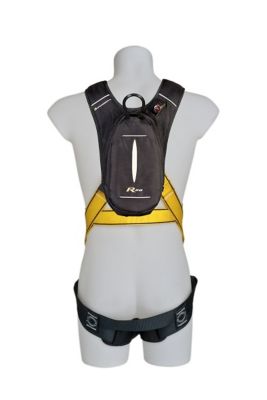 Latchways Personal Rescue Device®
The MSA Latchways® PRD is a lightweight, unobtrusive personal rescue device that is an integrated full body harness system for self-rescue. In the event of a fall the device lowers the person gently to the ground in a controlled descent.
Anthron Descender
The Anthron Descender is a manually operated, controlled descent device most commonly used for suspended work positioning, self-evacuation, or rescue operations. A cam assembly provides friction on the rope to hold a load or allow the load to descend at a controlled rate. The system consists of a 7/16" (11mm) rope, the Anthron Descender, and two carabiners. Proper roping and rigging diagrams are on the side of the device, which can be installed or removed at any point on the rope and has a working load of 300 pounds (136 kg).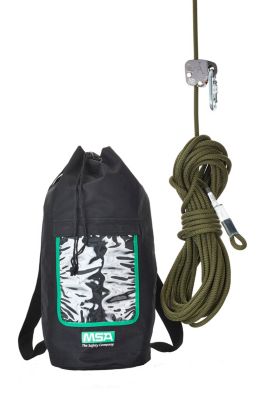 Rope Grab Easy Move With Lifeline
The Easy Move device with lifeline is used to provide temporary fall protection on ladders or when climbing. This system can also be used to provide a secondary lifeline for suspended positioning systems used by building/structure inspectors, window cleaners, andmaintenance personnel. The vertical lifeline kit consists of 15, 20, 25 or 30m of 11mm polyamide rope with sewn eyelets, Easy Move device and carrying bag.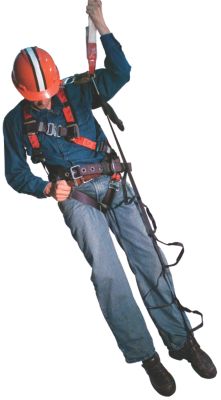 Suspension Trauma Safety Step
The Suspension Trauma Safety Step is designed to help workers in a post-fall suspension position avoid the effects of suspension trauma. Workers can use a single Safety Step or two Safety Steps (one for each leg) to provide additional support, balance, and comfort.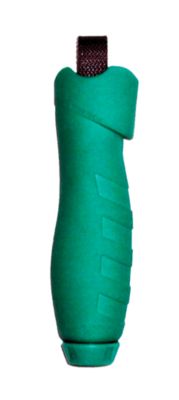 Harness Accessories
MSA's Harness Accessories maximize user comfort and allow customization of harnesses.