Featured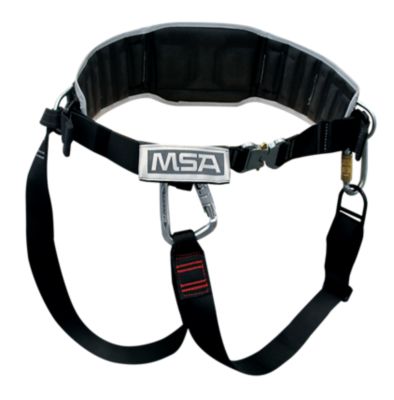 alphaBELT rescue and holding belt
alphaBELT is a sleek and durable rescue and holding belt, that can be easily integrated into your MSA SCBA. With its multiple functions, the revolutionary alphaBELT eases your everyday work as a first responder. Besides restraining and positioning, it may offer you the last resort – a quickly accessible and safe rescue seat for self-rappelling in an emergency.
Featured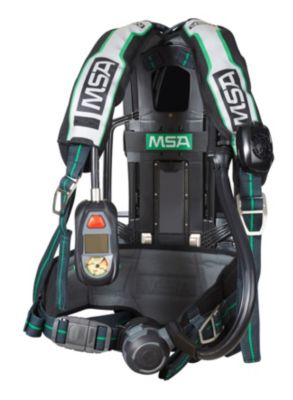 G1 SCBA
The G1 fire service SCBA was designed to integrate all modern SCBA features into a compact and easy-to-operate device. The single power supply drives alarm system and user interface, telemetry radio module, head-up-display (HUD) and voice amplifier. The display provides full benefit without distraction by always displaying exclusive information which are relevant in the given situation. All G1 versions include swivelling and adjustable hip belt, electronic control unit, telemetry module, lung governed demand valve and buddy breather 2nd connection. The G1 full face mask excels in outstanding wearing comfort, low profile and low effort in maintenance. In stand-by, the open port technology offers unrestricted breathing. No electronic components reside on the mask to reduce the overall investment.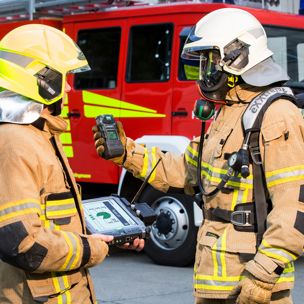 alpha Personal Network
A new electronic personal monitoring and alarm system can also be enhanced with telemetric capability.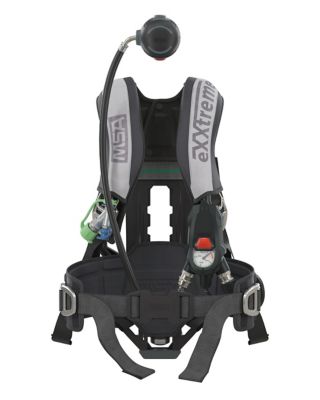 Special Harnesses
The MSA eXXtreme harness for SCBA is the right choice for repeated  extreme conditions, e.g. during demanding training scenarios. With improved materials, the special harness minimizes your investments in maintenance, repair and replacement parts.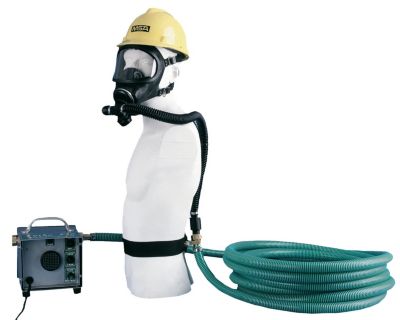 Turbo-Flo
This fresh air hose breathing apparatus (FABA) is designed for use wherever conditions permit drawing air from a hazard-free atmosphere. Because the air supply is fresh, there are no time restrictions on use. Can be used as an assisted (with Turbo-Flo blower) or unassisted fresh air breathing apparatus.
alphaCLICK High Pressure Coupling System
alphaCLICK is the high pressure coupling system for very simple and rapid connection of compressed air cylinders to the pressure reducer. Now enhanced with new safety features on adapter and coupling.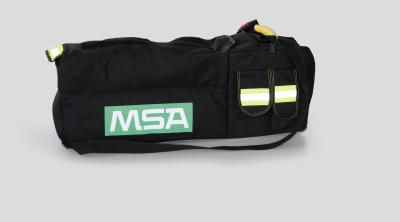 Rapid Intervention Team Bags
Instant help under severe circumstances The Bag for Rapid Intervention Team is carried by a firefighter and supplies breathable air to a person who had an accident in a hazardous atmosphere. It is supplied with a pneumatic system that is connected to an existing cylinder. Depending on the application, it can be equipped with the rescue hood RespiHood or a combination of demand valve and full face mask as required.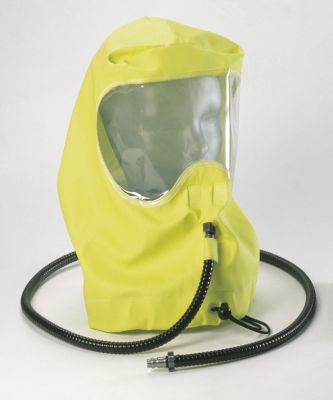 Rescue Sets
RespiHood - Rescue hood with constant airflow To complete the versatility of fire service safety products MSA offers the RespiHood. This rescue hood is designed for rescuing people from hazardous areas. Function The rescue worker places the hood over the head of the person to be rescued. After tightening the neckband slightly, air is supplied by the second connection on the rescue worker's self contained breathing apparatus. A constant airflow of about 50 l/min is provided with a medium pressure of 7 bar from the feed line.
Covers for Cylinders
Breathing air cylinders cover and protect your most valuable asset - under a high pressure. The quality of this security comes at a price. Your breathing apparatuses were designed to withstand most environmental hazards. Compressed air cylinders, however, can already lose operational safety by superficial damage and can become unusable. So it is worth to keep your cylinders undamaged and clean while they are in use under protected conditions. Our protective covers meet all basic needs for the protection of your cylinders.