Featured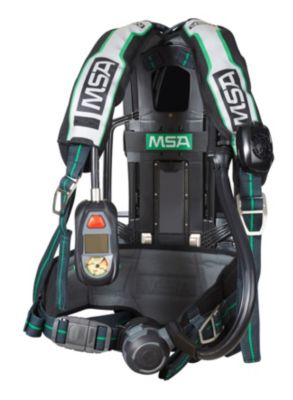 G1 SCBA
The G1 fire service SCBA was designed to integrate all modern SCBA features into a compact and easy-to-operate device. The single power supply drives alarm system and user interface, telemetry radio module, head-up-display (HUD) and voice amplifier. The display provides full benefit without distraction by always displaying exclusive information which are relevant in the given situation. All G1 versions include swivelling and adjustable hip belt, electronic control unit, telemetry module, lung governed demand valve and buddy breather 2nd connection. The G1 full face mask excels in outstanding wearing comfort, low profile and low effort in maintenance. In stand-by, the open port technology offers unrestricted breathing. No electronic components reside on the mask to reduce the overall investment.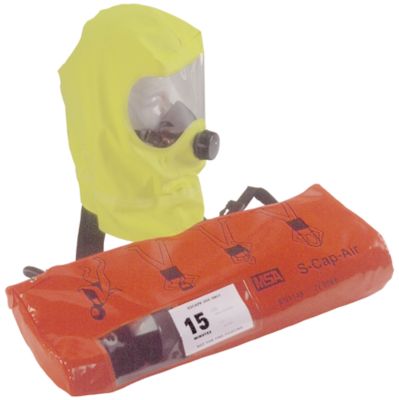 S-Cap-Air
This compressed-air emergency escape device provides 15 minutes of life-saving respiratory protection in extremely toxic or oxygen-deficient environments. Featuring fast, automatic activation, fluorescent protective carrying bag, and three liters of 200 bar compressed air, this device is ideal for use on ships, off-shore oil rigs, refineries, water utilities and confined spaces.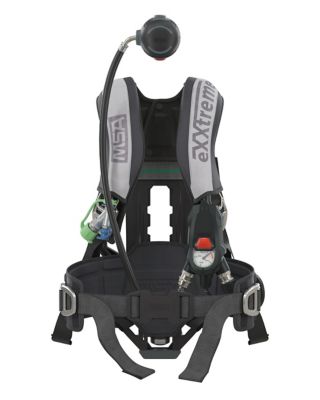 Special Harnesses
The MSA eXXtreme harness for SCBA is the right choice for repeated  extreme conditions, e.g. during demanding training scenarios. With improved materials, the special harness minimizes your investments in maintenance, repair and replacement parts.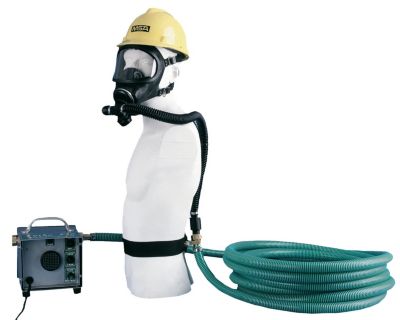 Turbo-Flo
This fresh air hose breathing apparatus (FABA) is designed for use wherever conditions permit drawing air from a hazard-free atmosphere. Because the air supply is fresh, there are no time restrictions on use. Can be used as an assisted (with Turbo-Flo blower) or unassisted fresh air breathing apparatus.
AutoMaXX
With its large, colored operating buttons, swivel connections, silicone line and maintenance-friendly design, this lung-governed demand valve set milestones for fire fighting around the world. Features automatic first-breath activation (depending on model), as well as automatic deactivation on separation from mask (depending on model). Available in both normal and positive pressure versions.
ICU, ICU-S
This motion-sensitive device detects firefighter motion—without responding to false alarms. Ideal for rigorous fire service demands, this modular system is easy to maintain, too. An optional heat sensor sends an alert when hazardous heat levels are looming. Buddy light improves wearer visibility.
Covers for Cylinders
Breathing air cylinders cover and protect your most valuable asset - under a high pressure. The quality of this security comes at a price. Your breathing apparatuses were designed to withstand most environmental hazards. Compressed air cylinders, however, can already lose operational safety by superficial damage and can become unusable. So it is worth to keep your cylinders undamaged and clean while they are in use under protected conditions. Our protective covers meet all basic needs for the protection of your cylinders.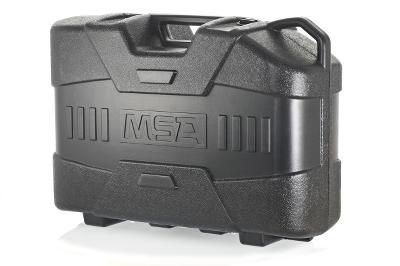 Storage and Transportation
We at MSA have designed your equipment to withstand the most severe environmental hazards, to ensure it is protecting you at all times. Therefore it is worth to also keep your equipment clean and ready for use while storing or transporting it under protected conditions to the point of action. Our standard hard-cover cases fulfils all important basic needs to protect your equipment during transport and storage.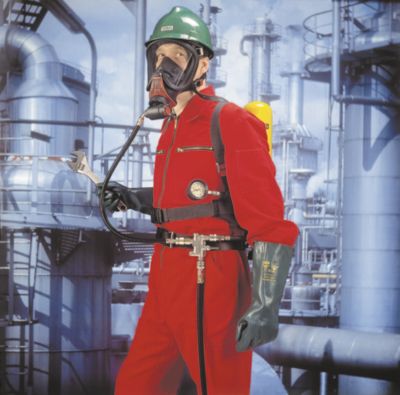 Compressed Airline Breathing Apparatus and Accessories
MSA's Compressed Airline Breathing Apparatus delivers a ready supply of safe, breathable air wherever air is irrespirable or oxygen deficient. MSA's corresponding accessories, including compressed air filters and automatic switch valve, ensure air quality and deliverability.