Anti-Static Energy Absorbing Lanyards
This energy absorbing lanyard is designed to offer a perfect solution for working safely at height in a potentially explosive atmosphere. It is made of Polyester with 5 conductive threads to achieve the anti-static property.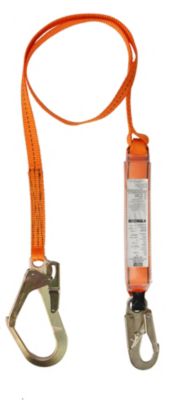 Superlight Lanyard
The Superlight products are especially designed to protect people working at height keeping the cost of ownership low.  All products are light, simple, and meet EN requirements.

Restraint Lanyards
MSA offers several types of reliable restraint lanyards, which are primarily used for travel restriction and work positioning.